---
Finding the Best Marco Island Snorkeling
Posted On Saturday, February 29, 2020
---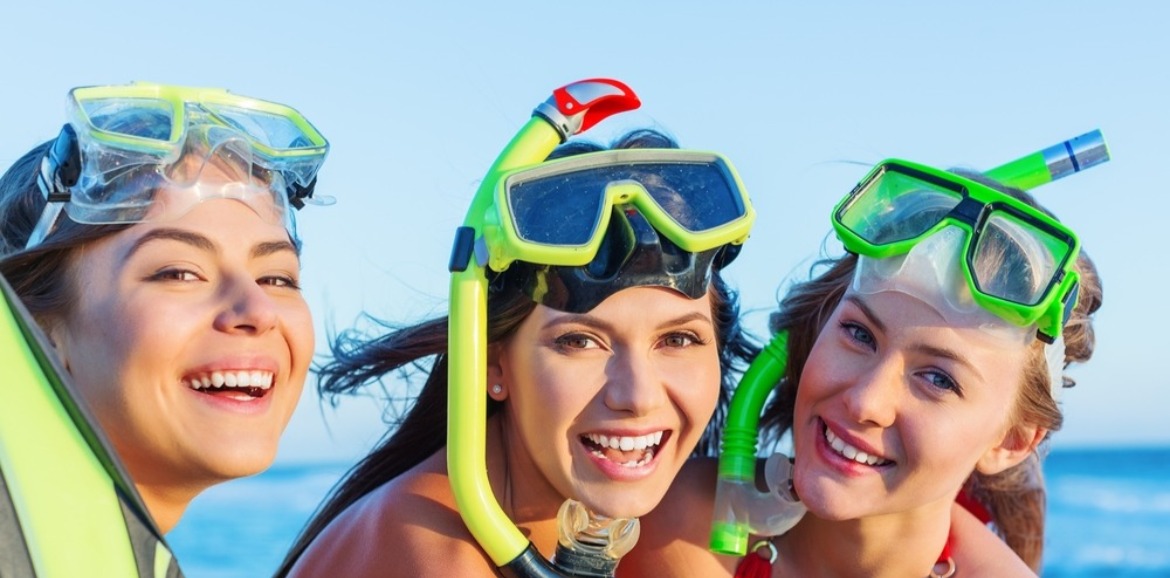 Finding the Best Marco Island Snorkeling
The warm water along the Paradise Coast is ideal for snorkeling, and the Gulf of Mexico offers plenty of incredible beaches for underwater explorers. Marco Island snorkeling, in particular, is full of gorgeous water and wildlife. Horizons Marco Island provides luxurious vacation rentals near all the best places to snorkel in Florida. Here's our guide to snorkeling in South Florida.
Marco Island Snorkeling Equipment Rentals
Traveling with fins and a mask can be a hassle. Instead of trying to fit everything in your carry-on, pick up your equipment from a Marco Island snorkeling and diving shop. Scuba Marco provides masks, snorkels, fins, and boots for reasonable prices right here on the island. To stay near this Marco Island snorkeling shop, book one of our rentals on the north side of the island, such as the Marco Inn Villas.
Learn About Snorkeling in Naples, Florida
Once you have your equipment, you can begin your adventure. If you've never snorkeled before, you might want to start with a lesson. You can take classes from Scuba Outfitters of Naples, which is just 30 minutes from the heart of downtown Marco Island. Snorkeling lessons at this dive shop require you to provide your own equipment. You can bring your rentals from Scuba Marco, or if you would like to purchase equipment, they have some for sale.
Places to Snorkel in Florida
At the conclusion of your lesson, ask your Scuba Outfitters instructor to recommend their favorite places to go snorkeling in Naples, Florida. While you can go snorkeling on any of the local beaches, there are a few spots known for their underwater scenery. Delnor-Wiggins Pass State Park (pictured) is one can't-miss spot for snorkeling in Naples, Florida. Another one of the best places to snorkel in Florida is Tigertail Beach.
If you're willing to drive a few hours up the coast, you can go snorkeling with Manatees in Florida. Crystal River is the only place with manatee snorkeling in Florida, and it's worth the drive for any avid wildlife lover.
Comfortable and Convenient Vacation Rentals on Marco Island
Whether you want to stay in a house or a condo, on the water or in town, Horizons Marco Island has a vacation rental for you. You can stay near the snorkeling beaches or rental shops, or you can opt to stay near all the best restaurants. Contact us to book your Marco Island snorkeling adventure!
Comment on this post!