---
Explore the Gulf Coast on a Marco Island Jet Ski Rental
Posted On Thursday, April 15, 2021
---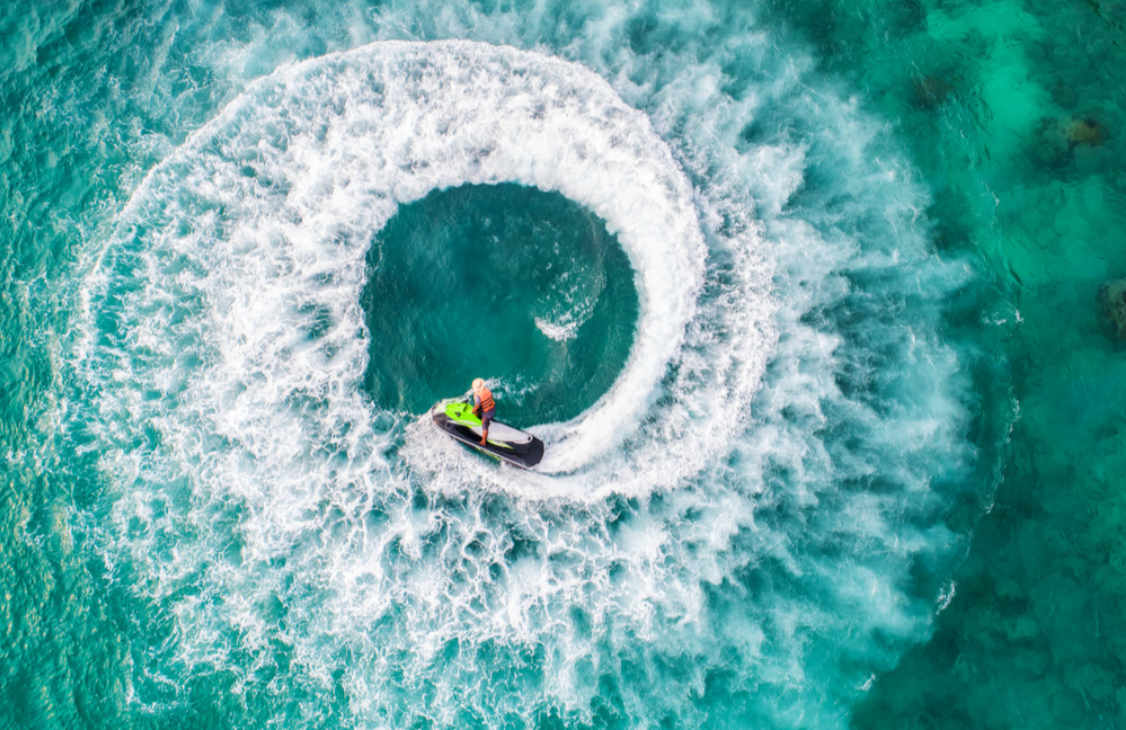 The best way to explore the Gulf Coast of Marco Island is on a jet ski. If you are under 32, you must complete this boat safety course before you can drive a jet ski, so make sure to do that before your trip. Browse Marco Island Vacations Horizon Rentals for where to stay when you visit.
Florida Adventures offers two hours on the water departing from Caxambas Park Marina. Florida Adventures takes you on a guided tour around the small uninhabited islands surrounding Marco Island. Spot an array of wildlife, including blue herons and dolphins!
Wow! Marco Island Jet Ski Tours & Rentals offers guided tours and individual rentals. They have a two-hour tour that you are guaranteed to see a dolphin or your money back! So, if you and your family want to see dolphins, this jet ski tour is a must. You can also explore the island on your own by renting a jet ski by the hour.
If you are looking for an in-depth tour of the Ten Thousand Islands, then Capt. Ron is the jet ski tour for you! Take a three-hour guided tour of mangrove forests, tropical wildlife, and Cape Romano. This educational tour highlights the history of Southwest Florida and the people who once lived here. Captain Ron is an experienced guide who guarantees the best jet ski tours possible.
Dolphin Cove Marina offers flexible start times for jet ski rentals. You can take out your jet ski for one to threes hours, and you will only pay for the time used. Dolphin Cove Marina also provides an option for private jet ski tours. Since the tours are private, your guide will customize the tour based on your interests. So, if you have a destination in mind, but don't know how to get there, Dolphin Cove Marina is for you!
Full Throttle Waverunner Adventures offers a unique tour unlike any other. Their two-hour full-throttle tour is designed to be a fast-paced, thrilling ride. In this ride, you can expect to reach speeds up to 50 mph. You will still see all sorts of wildlife on this tour, but the primary focus of this tour is the exhilaration of riding your jet ski full throttle.
Explore the Gulf Coast on a Marco Island jet ski rental! Whether you are looking for a guided tour or rentals by the hour, there are options for everyone. Make sure to check out rentals of where to stay when you visit Marco Island Vacations Horizon Rentals or call our number to make a reservation at 866-783-3844.
Comment on this post!