The Beach & Gulf of Mexico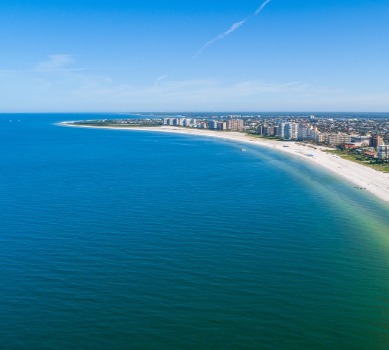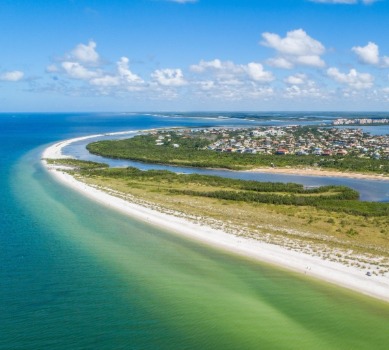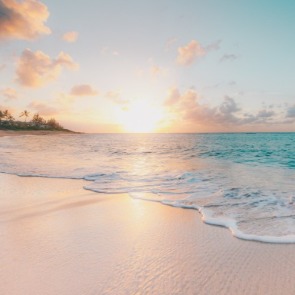 Marco Island Beach
The island's beautiful white sand beach continues about 5 miles from north to south in a gentle crescent shape. Ideal for sunning, walking, shelling, strolling, running, birdwatching, exploring, and just relaxing. While Marco Island has one beach, different parts offer different experiences.
From watersports like wave runners, sailing, eco tours, and parasailing at the main hotels and timeshare beach areas, to quieter residential areas in front of most beach condominiums, to the Tigertail/Sand Dollar Spit eco segment at the north, you'll find one beach with an abundance of activities. There is no cost to enter any of the beach accesses. There is a cost to park.
· Tigertail Beach Park – 480 Hernando Drive
Tigertail is a county park. Known as a Nature-based attraction with a Protected Species Habitat
Open Year-Round 8:00 a.m. – Sunset
Parking- metered paid parking via Mastercard or Visa
Picnic Area
Playground
Restrooms
Birdwatching Tower
Lagoon Experience- an adult waist high wade for quick access to the beach
· Residents Beach – this is a private access area off the main beach specifically for the full-time residents of Marco Island. Residents must purchase a permit to park and use the facilities at this beach area. Unfortunately, our rental guests cannot use these services.
· Main Beach Public Access - This access is at the intersection of Collier Blvd and Maple Drive. There is no public parking in this area.
· South Beach Public Access - There are two public access points to the South Beach area. One at the intersection of S. Collier Blvd and Winterberry. The other is at the intersection of Swallow and S. Collier Blvd. There is paid parking and restrooms near the Swallow access. The Turtle lot is the other paid parking lot. It is located on S. Collier Blvd, closer to the Winterberry access. There are bicycle racks at the beach access entrance and a rack with free children's life jackets to borrow if needed.
On the beach to the south of the Winterberry access, there are chairs and umbrellas to rent in front of the Crystal Shores and the Charter Club. Eric at the Charter Club has sailboats, kayaks and paddleboards for rent.
Our office staff love dogs but unfortunately, dogs are not allowed on Marco Island Beach. However, nearby Keewaydin Island which can be reached by boat, does allow our furry friends.
The Hemingway Water Shuttle is a great way to get to Keeywadin https://www.hemingwaywatershuttle.com/
Shelling:
Seashells make our area world renowned for the variety and ease of finding great shells. Marco Island and Sanibel/Captiva are the two best known shelling areas in SWFL. Nearby Keewaydin island offers great shells also…and you need a boat to get here. Check out some of the many shells you may find, from common to rare. See the link above for the Hemingway Shuttle to Keewaydin.
http://www.marco-island-florida.com/shell.htm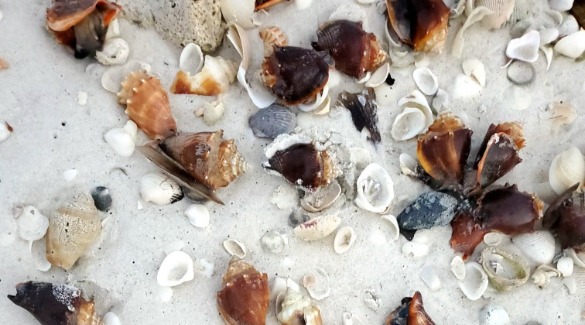 Popular Shelling Tours: