---
Seashells And Sea Life
Posted On Monday, May 14, 2018
---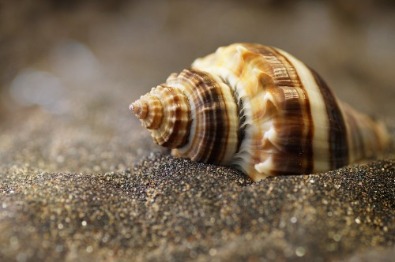 Imagine racing through the open water while watching the beautiful Marco Island sunset throw colors across the sky. Your jet ski crashes with the waves, and you notice someone has come to join in the fun. A dolphin begins racing alongside you as you come upon a beautiful corner of the island. This is a common occurrence when you take a tour of our beautiful Marco Island.
Open Sea Exploration
There is nothing quite like seeing Marco Island's sea life with a tour that takes you out for an up close and personal experience. Whether it is to scuba, snorkel, or race over the waves on a jetski with the dolphins, each adventure is sure to be unforgettable. There are several companies with their watercraft at the ready to take you out on the ultimate Marco Island excursion. Capt. Ron's Awesome Everglades Adventures is one of many local tour businesses that can take you out on the water for a first-hand look at our underwater residents.
Exploring The Backwaters
Slowing down and immersing yourself in our natural areas is one of the best ways to get an even closer look at our water-dwelling neighbors. Rising Tide Explorers can take you on a beautiful tour of the Everglades backwaters. Paddle your way through the quiet mangroves in a kayak and enjoy meeting some of Marco Islands wildlife.
Shelling And Tides
One of the most fun and interesting explorations of Marco Island is shelling. Each shell and sand dollar is unique in its own way, and when you take a shelling and tide tour, you will have the opportunity to find various colors, shapes, and sizes. Discover a number of different species with a tour from Rising Tide Explorers and a guide will help you identify each find and help you navigate areas to find the best treasures.
On your next visit to Marco Island, take a tour to discover all that our waters hold. The ocean has been a mystery to people everywhere; it is your turn to uncover some of its secrets. Come stay with us at Marco Island Vacations Horizon Rentals and experience all that our island has to offer.
Comment on this post!