---
Best Marco Island Shelling Tours
Posted On Monday, February 15, 2021
---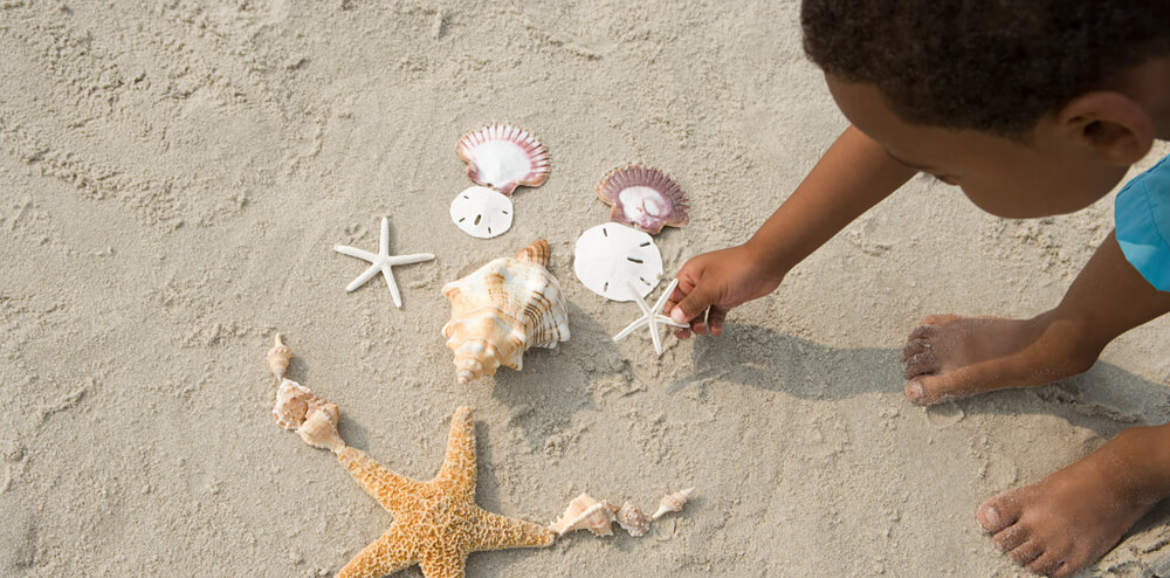 The Marco Island shelling potential is beyond your wildest dreams. Discovering various crustacea on the tranquil shores near Marco Island Vacations is an excellent way to spend an afternoon. Unique currents have left behind over 400 species, including some of the world's rarest shells, like the alphabet cone and the Junonia conch. A Marco Island shelling tour will take you to some of the best spots, guaranteeing a fulfilling experience, coupled with beautiful scenery and an abundance of wildlife.
Led by the renowned Captain Joey, this nautical excursion will take you just off the coast to Ten Thousand Islands, where you'll have the chance to find the best seashells, untouched and waiting. During the tour, learn about the local wildlife, including bottlenose dolphins and nearby islands, and listen to the crew's funny stories, guaranteed to make everyone laugh. The Sand Dollar Shelling tour is suitable for adults and kids alike, making for a stellar addition to anyone's Marco island vacation.
This half-day boat tour will take you to a beautiful, secluded beach where you'll find sensational shells surrounded by tropical scenery. The guides will share their knowledge on how the currents, weather tides, and patterns help you find all kinds of treasures. If you would prefer to explore on your own, Florida Adventures also offers kayak rentals. Choose between their two and four-hour tours, which are perfect for adventurers of all ages.
ReelKind runs some of the most top-rated shelling tours near your Marco Island rental. The company has been awarded a TripAdvisor certificate of excellence six years in a row. Choose between a three or six-hour outing and set sail for the barrier islands. All tour times vary depending on the tide for optimum shell exposure.
Marco Island Shelling near Your Vacation Home
After a day spent gathering stunning shells, retreat to your cozy Marco Island vacation rentals. Whether you are looking for a beachfront break, kid-friendly accommodation, or a pet-friendly rental, there's a vast range of vacation homes from which to choose. Your perfect getaway starts with finding the best Marco Island house rental that suits your needs. To learn more about our availability, please give us a call at 866-783-3844.
Comment on this post!