---
Art And Strawberries On Marco Island
Posted On Wednesday, February 14, 2018
---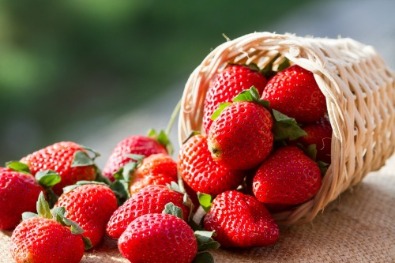 There are many different events and things to do such as Marco Island shopping, but there is an event on Marco Island that has food for thought and tasty treats. While Marco Island is filled with experiences sure to create wonderful memories, nothing is quite like the local event that has food for thought and tasty treats found in the hidden gem known as the Marco Island Strawberry Festival. On your springtime getaway to Marco Island Vacations Horizon Rentals, make a stop into this lovely little festival and discover a little bit of Marco Island's sweeter side.
Arts, Crafts, And Strawberries
The Marco Island Strawberry Festival is not just about tasty little morsels, but a celebration of artwork. Vendors from around the island bring their handmade home decor, fun crafts, and beautifully crafted pieces to display for sale. This festival is the perfect stop to capture a small piece of artistic beauty to bring home that you will not find in any postcard rack or souvenir shop.
Strawberries In Naples
In nearby Naples, there is another strawberry festival at the beginning of March. Rather than arts and crafts, you will find a lively event with rides, music, games, and an array of other fun activities. With music and food being the main attraction, this three-day event will get you moving to the beat and eating something sweet. There are wristbands available at certain times for taking a spin on the many carnival rides, so bring the kids or have fun like a kid yourself and spend the day at play.
Your Marco Experience
When you stay with us here at Marco Island Vacations Horizon Rentals in the early spring months, there are several events just like these that will keep you entertained and having a blast. Find your perfect rental with us on our website or give us a call to book your ideal stay. The fun never ends here on Marco Island and in nearby Naples, Florida, so ask us about Marco Island shopping and the events happening during your stay so you don't miss out on the experience of a lifetime.
Comment on this post!