---
A Visit to Everglades National Park
Posted On Wednesday, September 12, 2018
---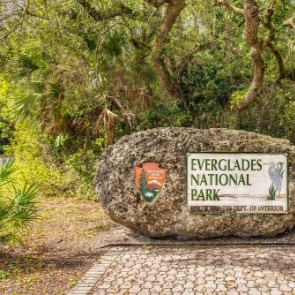 A vacation to South Florida's beautiful Marco Island will provide you with a plethora of entertaining experiences, from delicious restaurants to exciting water sporting activities. Book your stay at the best Marco Island vacation rentals with Horizon Rentals, and find yourself in one of the state's most gorgeous tropical locales. A day trip to Everglades National Park is just one of the many fun things to do in Marco Island and will give you a chance to enjoy the natural beauty of the Island's unique climate. Read on to learn more about this beautiful park!
About the Park
As America's only subtropical preserve, Everglades National Park is a unique experience worth visiting. Preserving the magnificent park is not only an important United States mission, but is also a globally recognized effort. The unmatched natural reserve is classified as a World Heritage Site, International Biosphere Reserve, and a Wetlands of International Importance. With labels like this, you could say the park is pretty great. Everglades National Park is home to a massive amount of mammals, reptiles, fish, birds, insects, and amphibians. Incredible wildlife is abundant and can be viewed in their natural habitat.
Along with the unique animal life, the park is home to a vast array of breathtaking flora. Countless native plants find refuge and thrive in this awe-inspiring preserve. The Everglades has two main seasons: dry and wet. From November until March is classified as dry season, and from April to November is wet. The best time to visit is during dry season, when the bugs die down and animals seeking warmer weather flock to the National Park.
How to Visit
While staying on Marco Island with Horizon Rentals, it is easy to visit Everglades National Park and experience the beauty it holds. There are a variety of Visitor Centers devoted to helping you witness and enjoy this incredible part of Florida. Gulf Coast Visitor Center is a great example, as it offers educational exhibits, short films about the Everglades, and other necessary information and permits. You can also take advantage of the canoe and boat rentals at this visitor center. Other centers offer unique ways to experience the park such as campgrounds, art collections, and guided tram tours.
Marco Island Vacation Rentals
Make your way to Marco Island for your next getaway, and experience the beautiful nature surrounding this relaxing tropical paradise. Horizon Rentals offer you the best Marco Island vacation rentals around, so you can start enjoying everything the Island provides. Make your way to sunny Florida, and experience the national treasure that is the Everglades National Park!
Comment on this post!