---
3 Must-Sees On Marco Island
Posted On Wednesday, April 11, 2018
---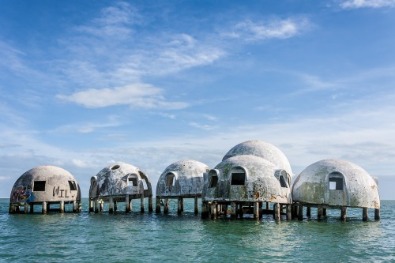 When visiting a new and exciting place, it can be a task to put together a fun itinerary and not miss out on anything. If you are planning your Marco Island vacation, there are three must-sees that you will not want to skip over. Discover some of Marco Island's most intriguing attractions and experience it all when you stay with us at Marco Island Vacations Horizon Rentals.
South Marco Beach
Marco Island has a lot to offer visitors, but one of the favorite attractions is the beaches. Every tropical getaway needs a long walk on the beach and a bit of time soaking up the sunny rays while relaxing in the sand. While on your Marco excursion, make sure you visit South Marco Beach. Lounge on the shores and listen to the waves lap the shores or search for shells and sand dollars.
Cape Romano
One of the most intriguing and mystifying attractions on Marco Island are only accessible by boat and seem to be something out of this world. These odd-looking dome-shaped structures make up what is called Cape Romano. Built by a retired oil producer and inventor in the 80's. The domes were lived in for a while as a self-sufficient home until it was repossessed and has since sat dormant. Tropical storms and the constant changes of the island have taken their toll on the structures, but they still stand as a favorite anomaly for visitors and locals alike.
Marco Murder And Mayhem
For those that enjoy learning about unique histories and have a knack for mystery and spooky happenings, the Marco Mystery and History Tours may peak your interests. From the months October to March, you can take a tour of cases of murder, mystery, and maybe even see a ghost yourself! There are featured tours as well as private tours that will take you through the gruesome history of Marco Island. Do you dare take this frightening endeavor?
On your next Marco Island vacation, make sure that these three must-sees are in your itinerary. Book your stay with us at Marco Island Vacations Horizon Rentals to stay close to it all and have an unforgettable Marco Island getaway.
Comment on this post!